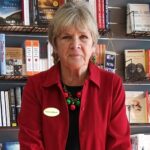 Patricia's writing career began straight out of college as the only English major in her class to graduate with a writing job: in-house copywriter creating advertising and catalog copy, speeches, training and marketing materials, and more. Over a long career in sales, market development, management, consulting, and international business, you name it, she wrote it. All non-fiction.
With degrees in English and Psychology, and certifications in personal coaching and grief counseling, she's taken her knowledge of the mind and the world and begun applying it to writing fiction. She's a million-miler flyer with experience in many countries and cultures and now writes fiction in all its diverse forms. She's taught writing in Kennesaw State University's OLLI program and leads a short story writing group for the Atlanta Writers Club.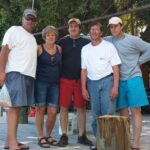 Patricia is a former Jersey girl who now divides her time between the burbs in Georgia and the beach in South Carolina. She has four sons in the States (that's her between them >>>), and grandkids all over the world. She's a travel junkie, beach bum, foodie, tree hugger, noir fan, penny pincher, and more… all stuff to write about, so grab one of her books and start enjoying her stories.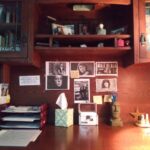 She has many muses that inspire, haunt, and urge her on as she writes and rewrites. Among them are Flannery O'Connor, Elena Ferrante, Pascal Garnier, Patricia Highsmith, Alfred Hitchcock, and Nora Ephron. She invites you to join them on their odyssey of words.