The Cure
Time Heals Only So Much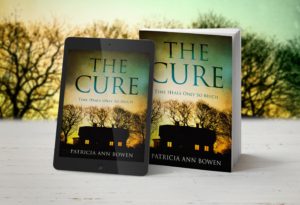 TWO PEOPLE HARBORING SECRETS…
A stranger from the future comes to Paige's cabin in rural Georgia with a treatment for her early-onset Alzheimer's disease. He bargains with the skeptical patient to give her The Cure if she'll conduct a longitudinal study for him, proving his drug's efficacy to a future world full of clients that need it. Faced with her dire diagnosis, he might be her only hope. She grapples with the side effects of his offer and learns to suppress her own dangerous truth: trust no one.
Seldom lucky in love, Paige finds herself competing with her best friend for his attention, knowing there can be no good end for their stolen moments of passion. Can she stay under the radar of the medical and legal communities to carry out his requests? And how will their complicated pasts bring them together physically, emotionally and professionally in a successful, if unethical, partnership?
Many lives will be changed, but at what cost… and to whom?
Legacy of The Cure
Be Careful What You Wish For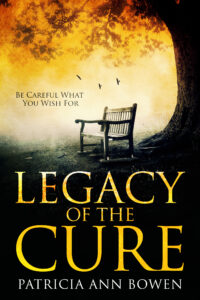 CHARLEE'S PARENTS ARE BOTH DOCTORS
SHE'S LIVING WITH HER MOTHER IN 2038
WHILE THE FATHER SHE NEVER MET RESIDES IN 2058
She's helping protect the family secret as more and more of its facets are revealed to her. Desperate to know her father, when she finally does make contact with him the results are disastrous.
She's forced to shed the naïve image she has of him, and then leave the shelter of her protective mother. She has help from unexpected sources and circumstances: a pair of siblings unlike anyone she's ever known.
Captured both physically and emotionally, Charlee turns her one of her abductors into a friend and learns what she really wants from her own life… and what she can and cannot have.
Fulfilling The Cure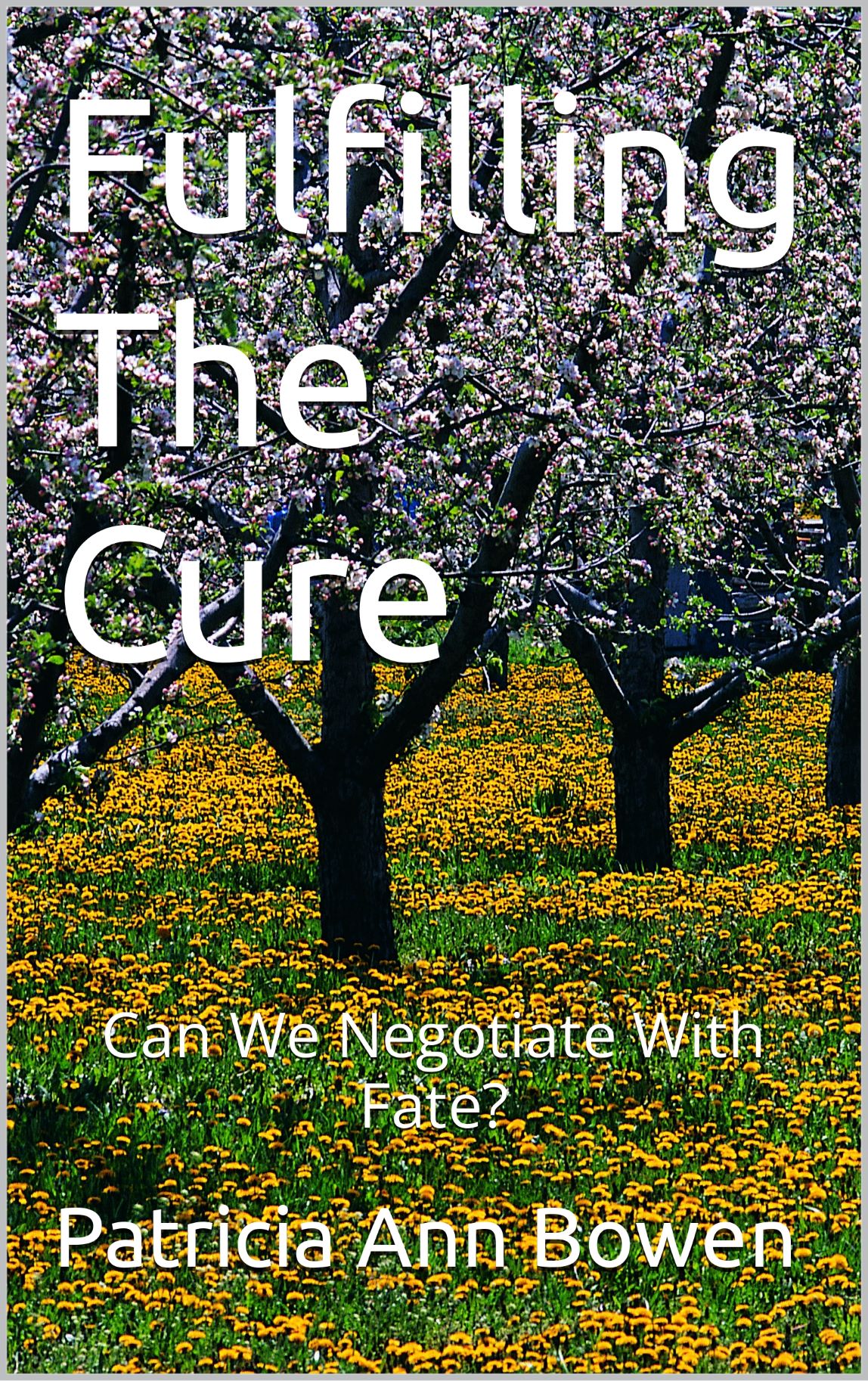 Charlee's grappled all her life with perfect memory and an inability to lie, and she's now torn between the parents who made her that way, a friend who wants to take advantage of her unique abilities, and a husband who thinks she should leave them all behind and focus on a normal life for their own tribe of ten-year-old triplets.
Charlee convinces her mother, a retired doctor, to help her write a book about her unusual medical practice, one in which she cured hundreds of her patients of Alzheimer's disease. Her father wants in on the book project as he was the one who brought her mother The Cure… from forty years in the future. But he's a stranger to his own daughter, and he becomes even stranger as she gets to know who and how he is.
This novel completes the trilogy that began with The Cure and continued with The Legacy of The Cure.
Complete your journey of The Cure. Get your copy from amazon.com today.
Unintended Consequences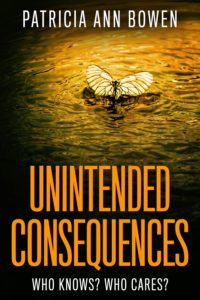 SHORT TALES TO READ WITH YOUR MORNING COFFEE OR YOUR FIVE O'CLOCK WHATEVER.
Inside are sixteen stories and a longer novella, each about smart, strong, complicated women. As life comes at them some suffer the consequences, others enjoy them.
Women loving men… or not, women loving women… or not, women nurturing their families and themselves. Most of them contemporary, some dealing with standards that never change, all of them people you might want to know.
If you like Flannery O'Connor's Southern Gothic twists, meet Shelly Lewis, or at least that's what she says her name is.
Enjoy tales from the #MeToo front? Follow Paula, Samantha, Tammy, and Fran as they pay back their lecherous boss.
Then there's Feather, a Native American girl thrust into the role of caregiver and later torn from her family.
Becca, who orchestrates justice for her son's senseless death.
Rusty, who redefines what the good life means for her.
And more.
Find out which will be your favorite…
Ready to find out more?
Buy your own copy from Amazon today!
---
Other Work
Here's what's earned public kudos so far. Working on getting more out there. 😉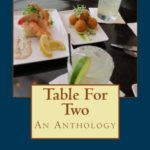 Current and Recent Activities:
Taught Short Story Writing at the Osher Lifelong Learning Institute (OLLI) at Kennesaw State University
Leading Short Story Writers' Critique Group for the Atlanta Writers Club since 2021